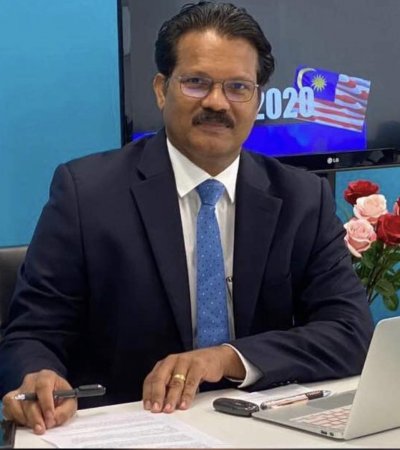 Dr Kalaiarasu graduated with a BDS degree from the University of Malaya in 1985. He subsequently went to the UK where he undertook postgraduate training at the Royal London Hospital, and obtained his Masters' degree in Children's Dentistry (MSc) from the University of London in 1992, and the Fellowship in Dental Surgery (FDSRCS) from the Royal College of Surgeons of England in 1993. He later obtained the Fellowship in Dental Surgery of RCSP Glasgow in 2016, and RCS Edinburgh in 2017.
In between his clinical commitment as Senior Consultant in Paediatric Dentistry, he shares a passion for clinical research especially in digital health.
During COVID-19 outbreak, he is overseeing projects such as National COVID-19 Clinical Registry, seroprevalence study, COVID-19 Chest Radiograph and CT Analysis Project. All of these projects involve data in different scales which will contribute to evidence-based medicine.
Dr Kalaiarasu is currently Director of the Institute for Clinical Research Malaysia and is supervisor for the Digital Health Research & Innovation Unit.