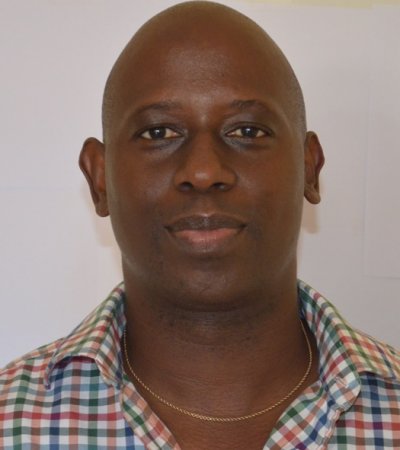 Dr Kwame Oneill is the District Medical Officer in the Koinadugu and Falaba Districts in the Northern Region of Sierra Leone. As the Co-chair of the District Health Management Team he coordinates all health activities in the Districts including but not limited to monthly management meetings and partners coordinating forum. He oversees the district expanded programme on immunisation, nutrition, HIV/AIDs, TB/leprosy and malaria.
Dr Oneill was privileged to serve as the Health Systems Manager and Manager for the comprehensive programme for Ebola survivors, two positions he held simultaneously in the Ministry of Health and Sanitation. In this capacity, he coordinated multiple facets of country health programme which involved financial management, health financing, monitoring and evaluation, priority setting health information and research.
With a keen interest in research, he was part of the Viral persistence study on Ebola survivors, project shield – a test of viral persistence in male survivors, and PREEMPT a longitudinal study of LASSA fever.
Dr Oneill holds a Bsc in Biochemistry and MBChB from the University of Sierra Leone, an MSc in International Health from the University of Parma, Italy, and a diploma in Health System Management from Japan.
Currently, Dr Oneill is a TDR/WHO fellow placed with IDDO Oxford working on viral hemorrhagic fever with special interest in Ebola Virus Disease.